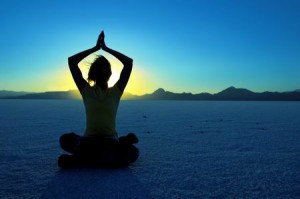 Women at 40 are searching for ways of how they can enjoy their life to the fullest. Many people say that life begins at 40; it's true for many women who are in their 40's. This is the time of their life when they are looking for something worthwhile that they can add to their daily routine. Men and women may live only once so it is important not to miss out anything. In order to live life to its fullest women should develop healthy hobbies especially at the age of 40. Having a hobby of your own will enhance your body and your personality as well. Take a look at some of the best hobbies for women at 40s.
Exercise, Gym, Yoga Classes
Yoga is a form of healthy exercise because it can promote flexibility and peace of mind at the same time. This is the best exercise routine to release stress brought about by work, family and relationships. Most gym centers offer yoga classes and women at the age of 40 needs this kind of exercise. Yoga encourages deep breathing exercises that can increase flow of oxygen into the body and eliminate toxins. Aside from joining a yoga class, women at the age of 40 can also try jogging. Jogging for the first time can be very tiring so you need to slow down first and eventually increase your speed as you get used to it. This is the right age to be in shape and to become healthy.
Cooking with Food Decoration
Cooking is one of the top hobbies of women in their 40's. Lots of women enjoy cooking because it can give them the opportunity to experiment and to create new interesting, healthy and delicious recipes. It is better to join club cooking and get-together where you can cook with your girlfriends. At this age, it is very important to learn how to cook nutritious meals and create beautiful presentation. Go and find a good cook book or you can join cookery classes. You may also browse the internet to discover new recipes and ideas to make food aesthetically appealing.
Dance and Music
Many women at the age of 40 engage in ballroom dancing, which is a great form of exercise and relaxation. This is a great hobby because it can improve posture and enhance your poise. You can do this together with your husband as a partner. This will help you become closer and have fun together. If you love music, then singing is also a great way to release stress.
There are many ways of how women at the age of 40 can enjoy their life and it is better to start one of these hobbies today and well as traveling top 10 destinations. Visit a historical position or perhaps just one in the magic worldwide this will let you getaway you won't ever overlook. Look into the top 10 locations you can go to web create plans to have a vacation.
Online Hobbies
Sometimes we all just need some time to relax and to take our mind off the daily tasks and into a virtual world. Social networking still keeps you on the ground, while online casinos are really doing the trick to take you into your own little fantasy world for a little while. You forget everything around you, which can be really calming for your mind and body as well. Maybe you even get lucky and win a few hundred dollars? Either way, if you plan to play online with real money, be sure to check whats on offer first and be sure to take advantage of only the best online casino bonuses and are on top of the latest online casino games! If you're new to this, blackjack might be the best game to start with. microgaming slots are extremely popular, too! Keep in mind that Microgaming is the branch leading software, so if you stay with Microgaming Casinos, you are on the safe side for sure. Another game that got quite a hype lately is Book of Ra, but we think Ruby of the Nile is the much better option. But you have to try it to get your own opinion on this. I could write so much more in this because online casinos are my latest passion, but I'll leave it with a few more links to helpful sites: Be sure to only play at vip casinos! To get the picture, its best to read reviews, e.g. on onlinecasinobonusreviews.net. There are also countless reviews around about online slots, so be sure to check those out, too!
Enough for today, I hope you could discover a new hobby for yourself!