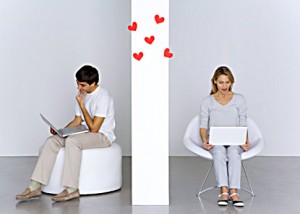 If like me you are well into your forties but still as randy as a teenager who's just discovered his dad's jizz mag collection, you're probably yearning for some hot young meat. Hitting the roller disco circuit or going large in Ibiza may be one option for the 40 year old lady to snare a young lover, but if you can't be arsed with all that dancing and farting around, online dating could be the next best option for you.
There are many sites out there that cater for friendly meet ups, dates, strolls on the beach and other romantic pursuits, but I recommend that you fast forward to the bedroom and skip the boring chit chat. After all, let's face it – a woman aged 40 and over has no time to mess around talking about Fifty Shades of Grey or whatever crappy novel your new date is pretending to read – she wants to get down and dirty!
The beauty of online dating is that you know a lot about the guy even before you meet him. If I'm out dancing at a disco and hook up with a young-un, I have no idea whether he's even got a job! Hell, he may even still be at school for all I know! One time in Ibiza, I was having it large in Amnesia for my 46th birthday with the girls, and I started getting jiggy on the podium with a muscley young spunk from Cornwall. Anyway, turns out he was only 17! And the only way I knew was when I saw his driver's license after I rifled through his wallet the next morning to borrow 10 Euros for my cab ride home!
So take it from me ladies, if you're pushing 50 and don't want to waste your time – online dating is where it's at.